If you are looking for the top-notch eCommerce SEO tips to drive more traffic to your online store, then you've come to the perfect spot! If you run an eCommerce business, there's one thing that's sure to be a source of frustration: traffic. either a marketer or store owner both are vying for the same goal: to draw more visitors to their site. 
If you want to drive more traffic to your website, paid ads may improve your Search Engine Results Page (SERP) ranking but can be costly over time. A better, more cost-effective solution is Search Engine Optimization (SEO). Sadly, many eCommerce stores are unaware or don't recognize the importance of SEO. Therefore, they need a comprehensive guide to eCommerce SEO, optimization, and best practices.
Take a break, grab a cup of coffee, and let us help you gain a basic understanding of SEO for Ecommerce startups.
What is SEO for Ecommerce?
Search Engine Optimization is an invaluable technique for e-commerce businesses to improve their visibility and rankings in search engine results. Having a well-designed website with optimized content of high-quality will help your store rank higher in search engines such as Google, thus increasing its visibility and driving more traffic. 
SEO for e-commerce involves optimizing your website to make it easier to generate leads and sales. In other words, it focuses on improving the visibility of your site in search engine results, thus increasing its potential for conversions.
For e-commerce websites, SEO goes beyond just researching keywords, writing content, and building links. To effectively optimize an e-commerce site for search engines, it is necessary to understand how search engines work and the factors they reward. To effectively use SEO for e-commerce, it is important to understand Google's guidelines, evaluate what buyers are looking for, and use this information to create a tailored, strategic plan.
Proven Strategies for Optimizing Your eCommerce Site for Maximum Traffic
With our comprehensive guide on SEO for Ecommerce startups, you'll have all the tips and tricks you need to start optimizing your eCommerce store for maximum visibility and success. We'll give you an in-depth look into all the strategies and techniques to help you get the most out of your SEO efforts. 
1- Keyword Research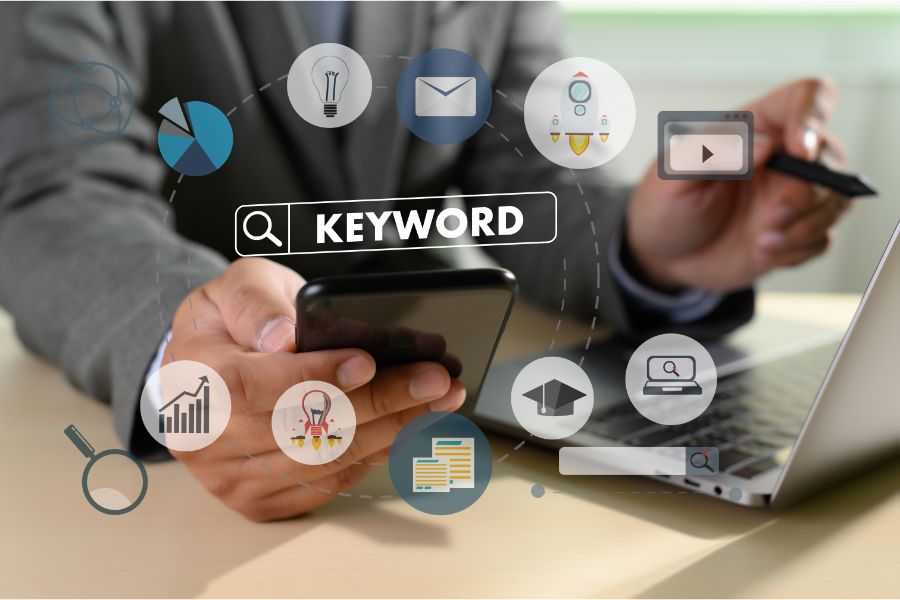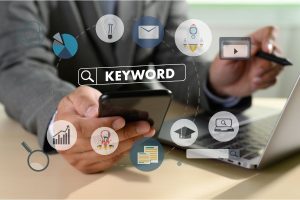 Keyword Research is the first step in optimizing an eCommerce website for search engine optimization (SEO). This step is crucial for two reasons:
The goal is to obtain a target keyword that will assist you in achieving a ranking on the first page of search engine results.

The use of the keyword will also bring a substantial amount of traffic, which could lead to more customer purchases.
The goal of eCommerce keyword research is not to determine the difficulty of a keyword or its search volume, but rather to identify the intent or persona of the buyer. By understanding the intentions of potential customers, store owners can create the ideal situations for their business.
One of the most important steps in eCommerce SEO is performing keyword research. To do this, we recommend using a keyword research tool to help you identify the best target keywords for your business. With these tools, you can easily find relevant keywords and analyze their search volume, competition, and other metrics to identify the best ones for your website. Once you have identified the keywords you want to target, you can then start optimizing your website for them.
2- On-Page SEO for Advanced Boosting
On-page SEO optimization is an essential part of any eCommerce SEO strategy. This helps Google understand what your pages are about and can help you rank higher in search engine SERPs. The title tags of a web page have the most significant influence on its Click-Through Rate (CTR) due to their search engine optimization potential. Both people and search engines are able to identify a page's content through the title tags, making them essential for improving a page's visibility. 
The title tag needs to be:
55 to 60 characters long

Descriptive

For search intent company name needs to be there at the end
When you perform a search and the top results appear, you can gain an understanding of the content by examining the meta descriptions associated with each result. Internal linking is an essential part of SEO for Ecommerce businesses. By linking to other pages on your site, you can help improve your SEO rankings for the keywords you are targeting and improve the user experience by suggesting related pages to visitors. This type of linking is known as internal linking, and it can be a powerful tool for boosting your eCommerce SEO. 
3- Technical SEO and their Fixes
SEO is not only about optimizing for keywords. It also involves making technical improvements to your website, such as improving site speed, enhancing user experience, making your site mobile-friendly, and ensuring all links are working properly. Ultimately, SEO is about providing the best possible experience for your users. 
To ensure your website is optimized for technical SEO, it is essential to identify any potential issues. Once any issues have been identified, they can then be addressed, allowing your website to have a competitive edge over your competitors. The issues that are in need to be addressed:
Duplicate title tags

Similar meta descriptions

Page speed

404 errors

Low word count

Broken images

Missing pages
No one welcomes duplicacy. Google is also not fond of it. However, it is inevitable to have some duplicate content when a website contains thousands of products with product descriptions. This can lead to an inefficient web crawling process, thus hindering the website's crawlability. Writing detailed and descriptive content for every product can be a daunting task. As a result, some content does not meet the standards set by Google, which is commonly referred to as "Thin Content". So for a startup you need to make sure that you do not have to make such petite mistakes, avoid them as much as you can. 
4- Local SEO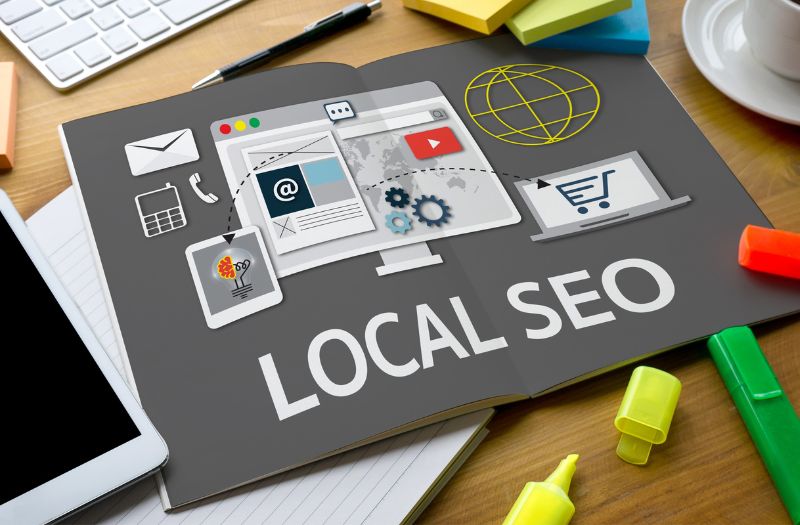 Local SEO can be an effective strategy for businesses with physical stores who want to increase their local site traffic. To maximize the effectiveness of local SEO, there are three main steps that should be taken: 
Create your Google My Business profile

Links need to be get on Local Websites

Local Citations
Google My Business Profile is an awesome feature offered by Google that allows you to store your business information in the Google database. With this feature, you can add details like your website link, address, operational hours, images, customer reviews, and much more. 
By creating local links, you can boost your domain authority and boost your local rankings. You can do this by connecting with local blogs, local news outlets, and local associations. This will help you build relationships with local organizations and increase your visibility in the local community.
Local citations are backlinks from other local websites. These can include links from news outlets, magazines, press releases, and other local media sources.
5- Content Marketing
When searching for ways to optimize SEO for eCommerce, content marketing must not be overlooked. Big companies often enlist the help of influencers or brand ambassadors to help promote their products or stores. Typically, influencers and brand ambassadors possess a high domain authority, which is often attained through their website, or a massive following on social media platforms such as Instagram, YouTube, or Twitter. People trust eCommerce sites, so when they promote something, it works in their favor.
When considering the various social media platforms such as Facebook, Twitter, and Instagram, many people think of memes, stories, and statuses. However, have you considered the potential power of using these platforms for marketing purposes? With the right strategy and implementation, social media can be a powerful tool for promoting a product or service.
6- Focus on Link Building 
Link building is an essential part of any successful SEO strategy. By optimizing your link building efforts, you can improve your site's ranking in Google and other search engines. To do this, focus on creating high-quality backlinks from reputable websites and directories. If you want to promote your products related to your website's niche, you can look for relevant groups and events on Facebook. You can reach out to the admins of these groups and events and offer your products for possible inclusion in their group or coverage of an upcoming event. Similar to working with influencers, this can be a great way to get your products seen and potentially generate new customers.
Organizing creative campaigns can be a great way to boost SEO, as long as they are done correctly. When done right, these campaigns can have a significant impact on search engine optimization.
Guest posting is an effective method for gaining links and backlinks, allowing for increased brand awareness and heightened visibility for your product. It is a great way to boost your website's search engine rankings and establish a presence in the online community. 
7- Last Minute eCommerce SEO Tips
Here are some of the last minute tips and tricks that you are in need to check for your ecommerce startup:
Ensure site security by using HTTPS instead of HTTP.

Ensure that your website is mobile friendly as people increasingly use their smartphones to visit websites.

Encourage customers to share their feedback like what they experience on their visit.

Manage your inventory and address out of stock products.

Simplify the checkout process.