What is a Local SEO Strategy?
SEO does not have any standard definition, rather, it is just a concept. Local SEO is considered as the process of optimizing the webpage for acquiring better ranking against local search i.e. focused on particular location. Local search is carried out by search engines when the user enters the name of a city or area. In other ways, the search engine itself identifies the location of the user to provide location based search results. So, you need to optimize your presence against local searches. And, there are several Local SEO Strategies and techniques that you can adopt for having your website optimized against local searches. In this way, you will enhance your business image and position through enabling the presence of your website against local searches as you will attract more local users towards your products or services. 
What is Google My Business Optimization?
Before discussing more about SEO, you must be aware of the terms of Google My Business (GMB). So, GMB is a product of the renowned search engine of Google. It is basically a digital directory of businesses and it contains the entries of businesses according to their areas which is used by search engine providers for its local search results. Business owners who have their business account on Google, they can get the free of cost service of optimizing and editing their entry. So, we can say that there is a free listing in the GMB profile created on the world's leading search engine "Google".
You can create and own this profile and you can also customize it according to your business details: website links, contact details, opening hours, and imagery etc. You can reap the benefit of maximum visibility of your GMB profile on all of the platforms of Google i.e. from Google Maps to search results. You can increase your ranking on the Google search results through adding extra features to your GMB profile such as business related posts. 
Why do you need Google My Business listings?
Your business must be operating in a certain area or town, so you can grab the attention of the residents of your area or city towards your services or products through improving your local SEO. You will need to improve your SEO in future too if your business is preferring organic SEO strategy. So, you should have your brand's local visibility on the digital platform of search results to gain competitive advantage. This is due to the fact that nearby people can easily become your potential customers and you should not miss this opportunity by not focusing on your SEO. So, optimize your Local SEO strategy and grab the attention of the people living in your locality. 
Better local search can help your business in enhancing your online brand awareness which will ultimately drive your business towards better sales, in-store traffic and leads. All you need to do to gain the benefits of optimized SEO is to put in some effort and small cost. But, in return, you will be reaping the benefits of optimized SEO by competing successfully in the market. 
Small businesses must opt for GMB optimization due to plenty of reasons. However, four of all the major reasons of tapping into the supremacy of GMB profile are as follows:
1. Collect and Share Customer's Feedbacks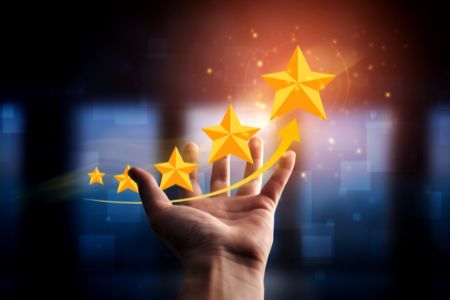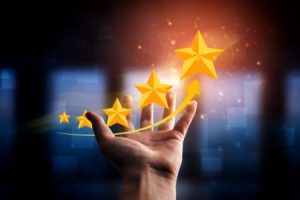 In order to further enhance the performance of your business and to attract more potential customers towards your products or services, you must gather the feedback of your happy and satisfied customers and you must share it with the users and you can do this with the help of Google My Business listing. Shareable links available on Google can assist you in gathering customer's feedbacks and you can display these positive reviews on your GMB profile. High number of positive feedbacks from the customers will assist your business in enhancing its ranking on the search result's page of Google and in this way you can optimize and create your GMB listing optimization. So. Google My Business Optimization can strengthen your business through creating a positive image of your brand in the market. 
2. Uplift Local SEO Ranking
With the help of GMB listing optimization, you can improve your ranking in local search results. This is due to the fact that the GMB optimization requires you to update and claim your business information which consequently makes a positive impact on the ranking of your local SEO. Google ranks and categorizes the business through the integration of up-to-date and in-depth information about your business. Thus, with the help of the identification of your location, time in your region, and adding photos and products, Google determines the weight of your business information and results in better SEO ranking among your competitors. So, optimizing Google My Business is the best local SEO strategy which can help your business become more visible for the local users of Google. 
3. Increased In-store Visits
Local customers find it easy to visit and discover your brand's physical location with the help of GMB listings. Local users make use of available business information like business hours and directions to the physical store with the help of Google Map. This helps in converting the customers from discovery of the brand to satisfied customers. You can manage and setup the GMB listing optimization free of cost which makes it an affordable channel and appears to be the best local SEO strategy or you may Hire an SEO Agency, they will make a Google My Business Listing for you more Professionally.
4. Smoothen your Sales
Your Google My Business Optimization listing can appear to be the best local SEO strategy as it contains all the useful contact details about your business i.e. website link, phone number, opening hours etc. which assists in simplifying the contact between your customers and you. The integration of optimized Google My Business can assist your customers in getting their queries answered on phone calls or via emails. It ultimately smoothens the buyer journey as well as sales pathway and becomes mutually beneficial for the business and customers.
Role of Optimized Google My Business in improving SEO
Frequent sharing of Google My Business posts will be helpful for keeping the profile of your business up-to-date and active. And, this will ultimately increase the search ranking and SEO visibility of your business. Your GMB posts are visible to the visitors and they can view the recent activities of your business with the help of GMB posts. Optimized Google My Business impacts SEO in a positive way as it increases clickthrough rate (CTR). It further assists in creating direct links with your services and products and allows you to display your last 10 business posts to your viewers. You can gain complete control of the image of your company and how it is displayed on the platform of Google. You can efficiently influence your local search ranking and local SEO as it develops the connection of your business with the high value customers of your locality.
How Can You Optimize Your GMB for Better Local Ranking?
All you need to do is to keep your GMB up-to-date through frequent GMB posts. GMB posts offer signals to Google that help in identifying the location of the company. So, you must add your business's location while creating your posts so that Google finds it easy to comprehend what your business is all about and what you offer and what you do. Ranking in the local search results are highly dependent on the amount of details you provided to Google. So, keep your GMB updated to get higher ranking on Google search results. You can leverage your keywords with the help of GMB posts. For instance, you can use such keywords that are associated with your upcoming offer, event or product. With the help of these keywords, you can easily enhance your business's SEO ranking which will increase the visits of more potential customers to your website and physical shop-front because your customers will easily discover your products and services.
Optimization of GMB will increase your business's prominence for Google because you will provide detailed information related to your business to Google and this will eventually result in better engagement of your customers with your business. Google will prioritize your website in its local search results when it will find more engagement of users with your business content and listing. Following are some practices that you can adopt to optimize your GMB:
 Provide detailed contact information 
Fill out every part of GMB account
Include both the secondary and primary categories
Include applicable attributes 
Upload latest photos on weekly basis 
Update with weekly Google posts
Gather customer feedback and respond to them
Include the services or products you offer
 Maintain your GMB profile 
These are some optimization techniques that you can use to enhance your local SEO ranking as your improved business profile can become a cost effective tool of customer acquisition. So, get started with your optimized Google My Business listing to have a matchless business success journey ahead!