What is Keyword Optimization?
The main objective of keyword optimization is to make sure that selected keywords are productive for driving the right organic traffic to your website through SEO. It ultimately helps your website to get higher rankings in search engines so that the users can find your website easily.
Why are Keywords Essential in SEO?
When people want to search something on the internet, they type the related words into the search bar of the browser, and the top results related to those words appear. How the search engine finds out which results to rank relies upon if keywords in those articles are in accordance with what the user typed and a broad arrangement of different components.
Search engines only search those websites which have common keywords (words or phrases) related to the search of users. As a common rule, if you have appropriate keywords in the content of your website, then there are more probabilities that your content will appear on the top results of search engines. Therefore, keyword research is necessary for SEO. Selecting the perfect keywords can also support you to target your audience easily.
Making sure that the keywords you are using are associated with your content and the purpose of the searcher creates it more believably those users who discover your website in Google search results will spend more time on your website. This creates a more effective content marketing strategy and tends to boost conversion rates and click through rates.
Keyword Optimization Tips:-
Convenient keyword optimization can develop SEO and chances of getting higher rankings in search engine result pages (SERPs) and, afterwards gaining more organic traffic, leads and prospective consumers. There are some important keyword optimization tips, which will help you in your keyword planning.
   

Select relevant keywords for your website.

   

Keyword mapping.

   

Add keywords to your website.

   

Avoid keyword stuffing.

   

Do not forget your intended audience.
1.  Select Relevant Keywords for Your Website:-
Whether by attempting distinctive search terms in different portals or with the help of SEO tools, keyword research is possible for your website. You might start by analyzing a list of keywords related to the content and then consistently entering each and every single keyword in search. Keep an eye on the data related to each keyword on your list. What distinct one has the highest search? Which one can generate the best conversion rates? SEO tools (Semrush, Ahref, SE Rankings, Keyword Planner)can also assist you to discover further associated keywords.
2.  Keyword Mapping:-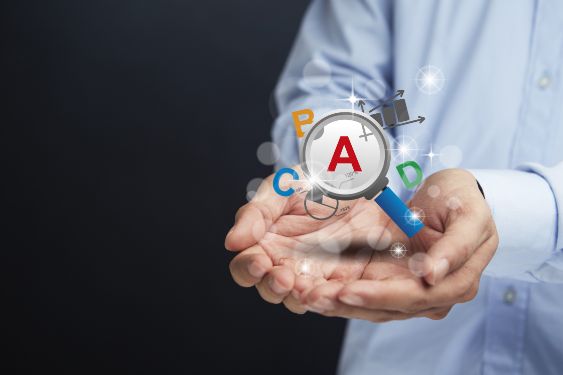 Keyword mapping is a method that appears throughout a website. Once you create a list of keywords applicable to the content of your website, you can then figure out each and every keyword plan which page on the website every keyword should affect. The concept behind keyword planning is that it saves you from loading all the keywords on the first page of a website or utilizing similar sets of keywords for each and every page. 
You should determine where to utilize each keyword based on the content of each and every page of the website. find out what makes each single page different from every other page and set out the relevant keywords associated with this. It also might support considering relevant terms for each keyword or enter each relevant keyword into a Google search bar to look at what pages reveal. For a provided keyword, you want to utilize it on a page with identical content to the top results of search engines.
3.  Add Keywords to Your Website:-
Once you have selected your keywords and decided on which pages you should add those keywords, it is time to include those keywords to the actual content or adjust the content to add them. For some of the keywords, this is simple.
4.  Avoid Keyword Stuffing:-
Keyword stuffing is the usage of stuffing an article with the help of keywords but at the expenditure of the content. It is also crucial to prevent doing this. Although it is right that a huge number of keywords frequently results in higher rankings in search engine result pages (SERPs), in case the keywords are exaggerated and the content is not so good, the consequence will be the adverse. 
Google and other different types of search engines have determined to check out for keyword stuffing and do not support stuffed pages to get higher rankings on search engines. Search engines are consistently developing to return appropriate and beneficial content to a searcher. That being the case, content quality should constantly overtake keywords.
5.  Do not Forget Your Intended Audience:-
As described, your intended audience is an essential part of this process. Suppose that you did each and every single thing to improve a page so that it displays one of the top most results in search engines, only to find out that your target audience who search the keywords in your content are searching for something different.
In case you forget your intended audience, two things can come into view.
First, most of the people who are not your intended audience may discover their way to your page. Look that it was not the website they wanted, and rapidly leave, probably keep away from your website as an origin in the time ahead. Secondly, your intended audience may never find out your website in the search engine result pages (SERPs).
It is necessary to exclude keywords bringing the poor crowd to your website and include the relevant keywords that your intended audience wants as a substitute.